Welcome to the
HEBRIDES INTERNATIONAL FILM FESTIVAL
Monday the 19th to Saturday 24th of July 2121.
Now in its seventh year the festival continues to build on our successes and focus specifically on the impact of climate change on rural communities.
In a year when at a United Nations' Security Council (UNSC) session on climate, Sir David Attenborough said simply:
"Please make no mistake - climate change is the biggest threat to security that modern humans have ever faced. There is no going back - no matter what we do now, it's too late to avoid climate change and the poorest, the most vulnerable, those with the least security, are now certain to suffer."
In response to this with our international film programme I wanted to find films which were presenting the solutions scientists, environmentalist, growers and ordinary people were coming up with to help adapt and mitigate against climate change.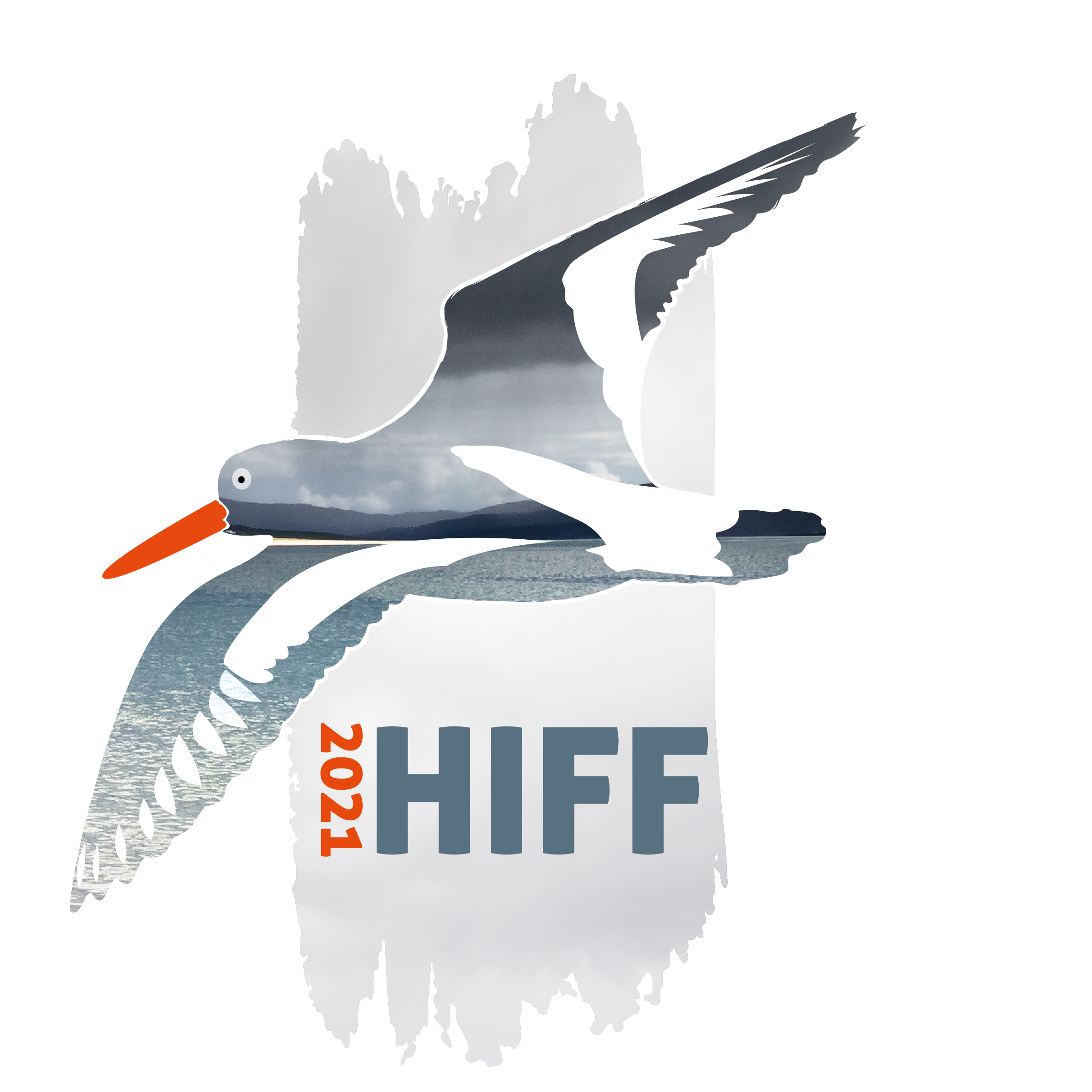 In the Brochure you will find outstanding documentaries like Ice on Fire and Kiss the Ground and Losing Alaska where real practical solutions are presented. The Documentary thriller Current Sea highlights that in developing countries, environmental issues are social issues, and that the lack of resources and strong institutions, things that we take for granted in the West, exacerbate already difficult challenges.
Our films all tie in to environment and remote lives, but also reflect on how we live in the natural world and how in tune with nature we are. Fire will Come, Acasia my Home and Nomadland all reflect on this and the wonderful children's film Backyard Wildeness inspires children to look more closely at the environments around them.
This year we can really celebrate the development of island shot cinematic film with Alastair Cole's Iorram, Limbo by Ben Sharrock and Mara the Seal Wife from Uisdean Murray. Going forward we really want to see much more investment in island made cinema both drama and documentary, after all, does the cinema made not reflect the culture of a nation?
To promote the Festival on a national basis we have five of the best HIFF documentaries live on www.indyondemand.com for the Festival week.
HIFF Supporting events :
This year we have an array of supporting events you can get involved with including Whale Watching, beach cleaning, online Film Makers Masterclasses and the first of our Annual HIFF Lectures online this year with Emily Penn from Exxpedition talking about the effects of plastic in the oceans.
COVID Restrictions
Under Covid compliance all our small cinemas are operating under social distancing and booking online with Eventbrite is essential. Our smallest venue Taigh Dhonnchaidh has a wonderful outdoor LED cinema set up for two days. We are focusing on local audiences and this year our projectionists are all local to the islands. Please wear a mask and observe social distancing at all screenings.
I do hope you are able to support your local venue and enjoy the Festival.
Muriel Ann Macleod
HIFF Film Programmer,
Ruaraidh Urpeth
Event & Content Producer,
Naomi Spiro
Festival Producer.
Screenin

gs will take place at the An Lanntair Arts Centre

and in a variety of rural venues across the islands where social distanced screenings can be achieved.
Our theme for 2021 is:
Islands, Environments and Remote Communities
---
More about us:
The Hebrides International Film Festival is a curated Festival, meaning we hand pick all of the films shown ourselves. It is run by a small, passionate team, and has been operating annually for the last 6 years. 2021 is our 7th Festival.
Follow us on Twitter: @HebIntFilmFest
On Instagram: Hebrides Int Film Fest
And on Facebook: @HebFilmFestival
---
HIFF 2021 is funded and supported by: