, Start Time: 20:00 An Lanntair Kenneth Street Stornoway HS1 2DS
Event Type:
Comedy/Drama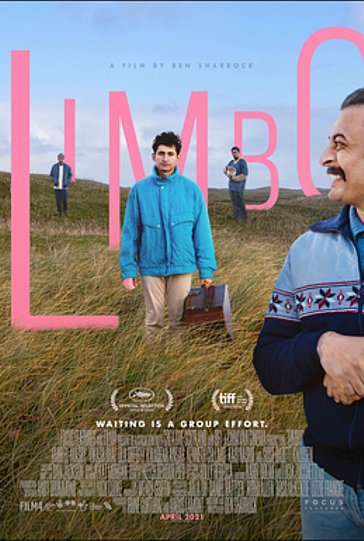 Country of Origin: United Kingdom
Year Released: 2020
Run time: 1hr 44min
Language: English
Director: Ben Sharrock
Classification: 12A
Featuring: Amir El-Masry, Vikash Bhai & Ola Orebiyi
---
Description:
Limbo is a wry and poignant observation of the refugee experience, set on a fictional remote Scottish island where a group of new arrivals await the results of their asylum claims. It centres on Omar (Amir El-Masry), a young Syrian musician who is burdened by his grandfather's oud, the king of Arabic music instruments, which he has carried all the way from his homeland.
---
Screenings:
An Lanntair Arts Centre, Isle of Lewis: Friday the 23rd of July at 8pm.