, Start Time: 17:00 An Lanntair Kenneth Street Stornoway HS1 2DS
Event Type:
Documentary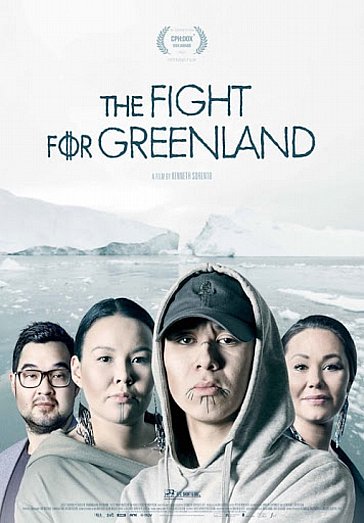 Country of Origin: Denmark/Greenland/Norway
Year Released: 2020
Run time: 1h 35min
Language: Greenlandic/Danish with English subtitles
Director: Kenneth Sorento
Classification: 12A (HIFF)
Featuring: Ane Marie Andersen, Dorthe Andersen & Erneeraq Andersen.
---
Description:
The world's largest island has been part of Denmark since 1721, but a significant majority of the 56,000 inhabitants now want independence. Greenlanders feel that their culture and language is threatened, making it one of the main reasons behind the many suicides among young people. However, the Danish speaking Greenlanders feel discriminated against and want to keep their ties to Denmark. The film follows four young Greenlanders, who each in their own way insist on taking responsibility for the future of their country. The documentary explores the difficult balance between the right to self-determination and xenophobic nationalism, and between traditional culture and globalization.
---
Screenings:
Online via Indy On Demand (www.indyondemand.com): Link will be live between 19th-24th of July.
An Lanntair Arts Centre, Isle of Lewis: Wednesday the 21st of July at 5pm.
Berneray Community Hall, North Uist: Monday the 19th of July at 2pm.